Vegan Tzatziki Sauce
November 21, 2023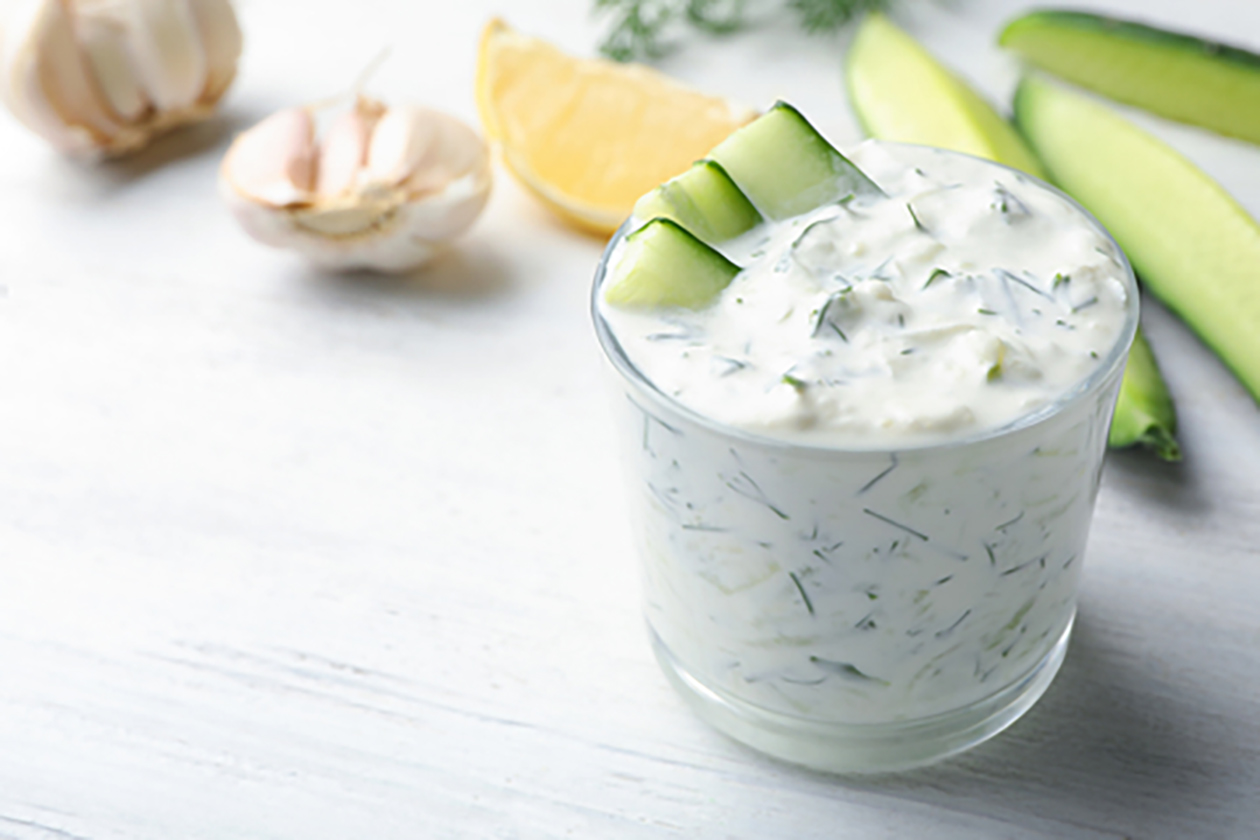 Vegan Tzatziki Sauce
Ingredients
- 1 cup vegan yogurt (such as soy or coconut)
- 1/2 cucumber, peeled and grated
- 1 clove garlic, minced
- 1 tbsp. chopped fresh Dill
- 1 tbsp. chopped fresh Parsley
- 1 tablespoon lemon juice
- 1 tablespoon olive oil
- 1/2 teaspoon salt
Directions
1. In a medium bowl, mix together the vegan yogurt, grated cucumber, minced garlic, lemon juice, olive oil, and salt until well combined.
2. Cover and refrigerate for at least 30 minutes to allow the flavors to meld together.
3. Serve chilled with your favorite veggies, pita bread, or as a sauce for falafel.
Enjoy your delicious and healthy Vegan Tzatziki Sauce!
Serve immediately or keep refrigerated in an airtight container, it should keep for 3 - 4 days!
Optional Toppings
Many people garnish this with a good first cold pressed Olive Oil, but I don't feel the added fat is necessary since we have used Hemp Seeds and Tahini in the recipe
Notes
This light and creamy sauce is great on jackfruit tacos or can be used to dip crudite!