Vegan Zucchini Noodle Pesto (Oil Free)
November 18, 2023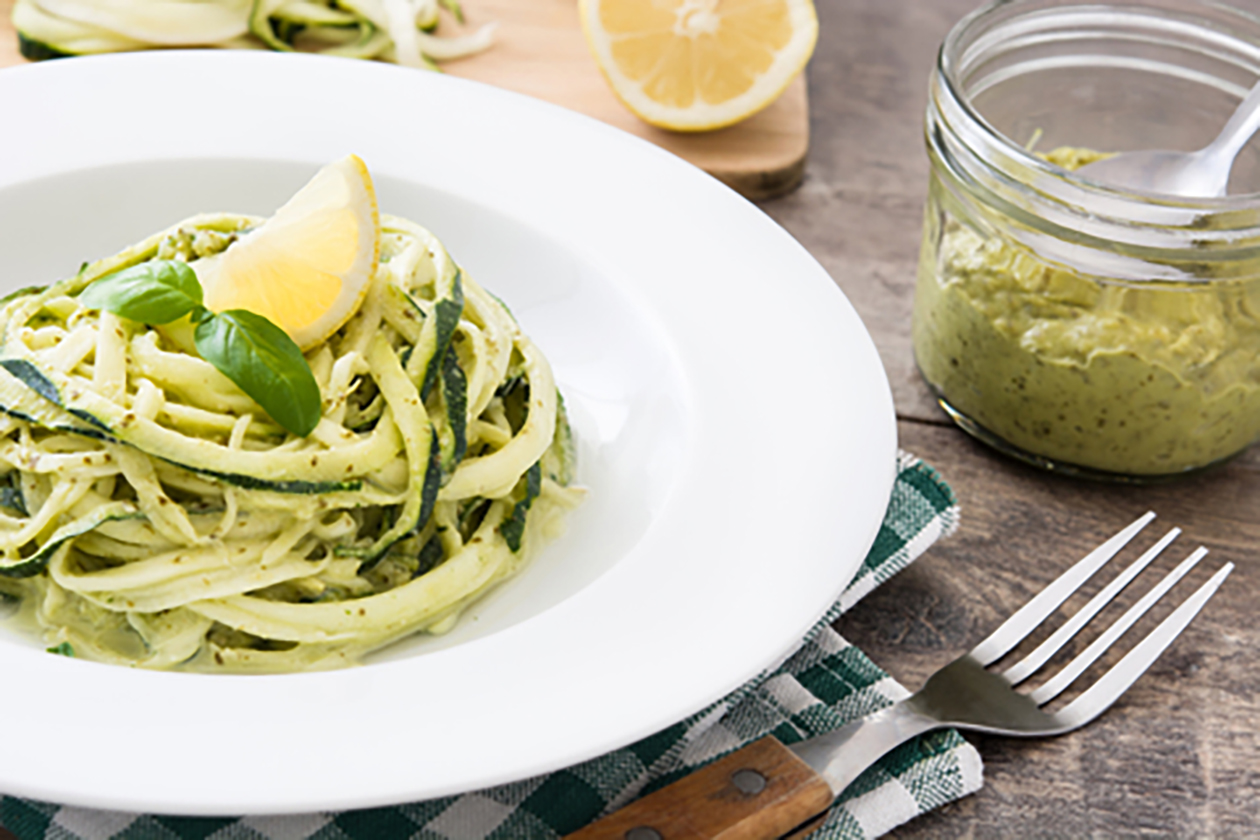 Vegan Zucchini Noodle Pesto (Oil Free)
Ingredients
For The Noodles:

Zucchini 2 to 3

Pesto Sauce:

Ingredients:
- 2 cups fresh basil leaves
- 1/2 cup pine nuts
- 1/2 - 1 avocado
- 3 garlic cloves
- 1/4 cup nutritional yeast
- 1/2 tsp sea salt
- Juice of 1 lemon
- Splash of water as needed
Cracked Black Pepper to taste.
Directions
Spiralize 2 to 3 Zucchini and set aside for 20 minutes while you prepare the pesto sauce.
Instructions:
1. Rinse the basil leaves and pat them dry.
2. In a food processor, pulse the pine nuts until finely ground.
3. Add the basil leaves, garlic, nutritional yeast, and sea salt to the food processor. Pulse until the ingredients are well combined.
4. While the food processor is running, add the avocado until the pesto reaches a smooth consistency.
5. Add the lemon juice and pulse until the pesto is well-mixed.
6. Taste and adjust the seasoning as needed.
7. Serve immediately or store in an airtight container in the refrigerator for 3 days.
Optional Toppings
You can add a few cherry tomatoes cut in half for garnish, color and flavor. Or a large lemon wedge and some fresh basil leaves.
Notes
This recipe is creamy, simple, and satisfying!
You can substitute kelp or cucumber noodles for the zucchini noodles or do half and half to mix things up! Your kitchen, your rules!